Back to staff directory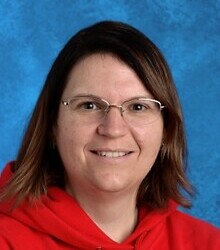 Homeroom Grades 4-6
My name is Melissa Duckett and I'm very excited to be apart of Hays School. I'm looking forward to another great year at Hays School and learning with my wonderful students. I teach a range of subjects for grades 2-9 including Art, Language Arts, Social, Health, and options.
When I'm not teaching, I enjoy spending time with my son, Kip, and riding my motorcycle.
Please don't hesitate to call me at the school, email, or stop in, if you have a comment, question, or concern.